Shiva Sai Krupa Dhama Trust(R.), Prashanthi Seva Trust(R.) & Sri Sathya Sai Seva Organizations, Shivamogga Dist.
Heartily welcomes all
Swami had blessed Athi Rudra Maha Yagna on 02nd December 2007 and commanded to do the Yagnam at Bhadravathi, Karnataka. Later on Swami told us to wait until he gives the dates for the Yagnam. In the year 2011 Swami took Maha Samadhi. We the devotees humbly waited for the Divine message to do the Yagnam. After a gap of 12 years Swami gave the permission to do the Yagnam by eminating Vibhuthi on the letter placed in front of His Simhasana at Super Speciality Hospital Bangalore on 17th August 2018.
The Yagnam dates – 08th May 2019 Inauguration, 11 days Yagnam Dates – 09th to 19th May 2019
This Maha Yajna is being performed for Loka Kalyana, for the good of all mankind as well as to ensure universal peace and prosperity. It is indeed our good fortune that such a grand Vedic ritual propitiating both Lord Shiva and Goddess Shakti is being performed in the Divine Presence of Bhagawan Sri Sathya Sai Baba, the very embodiment of Shiva–Shakti Swaroopa, the Absolute Cosmic Energy in its entirety.
Athi Rudra Maha Yagna – Bhadravathi
May 8, 2019 to May 19, 2019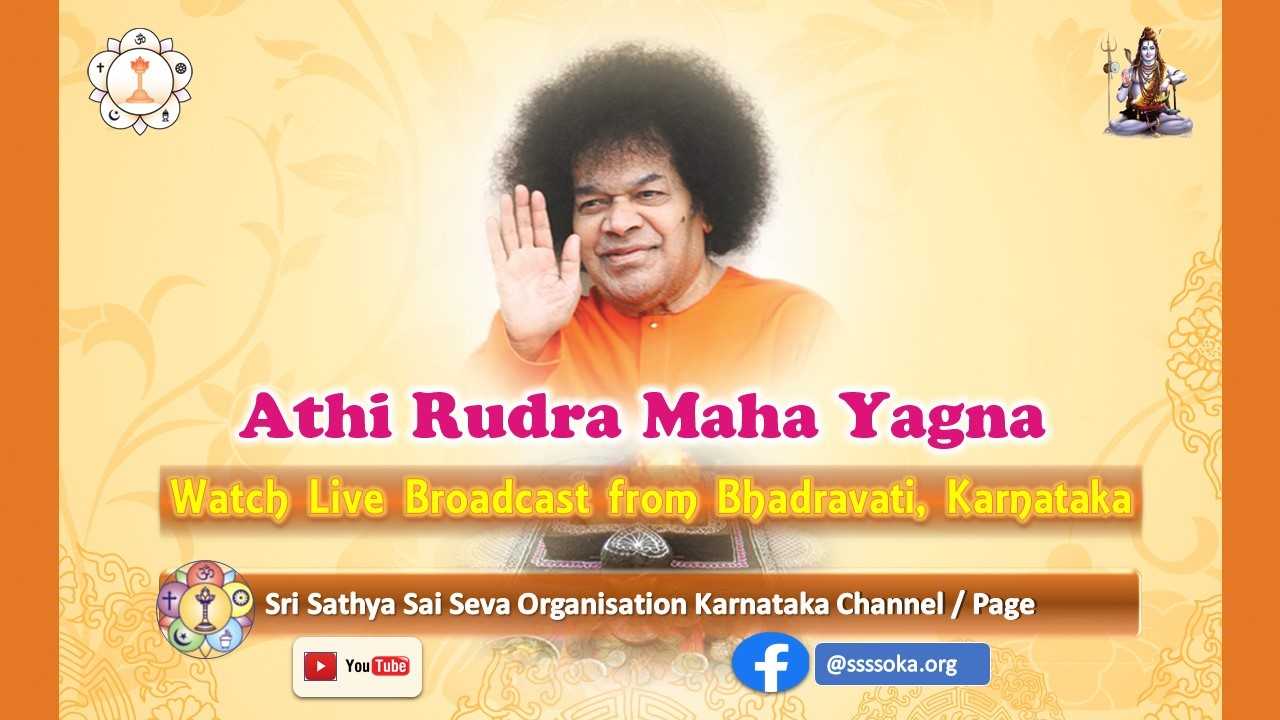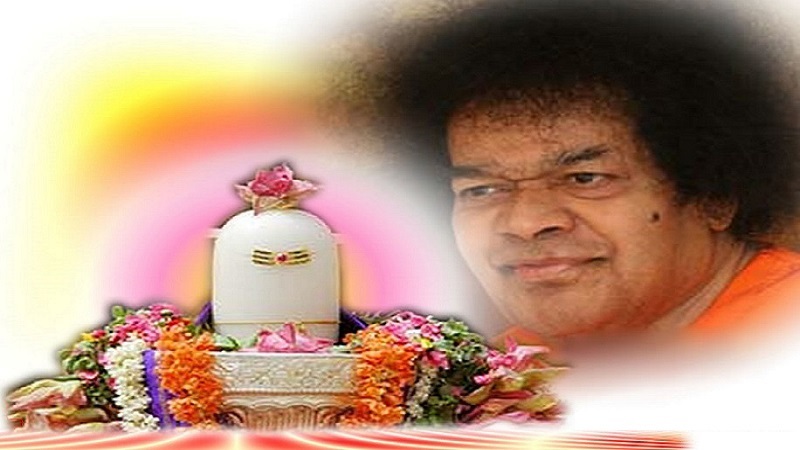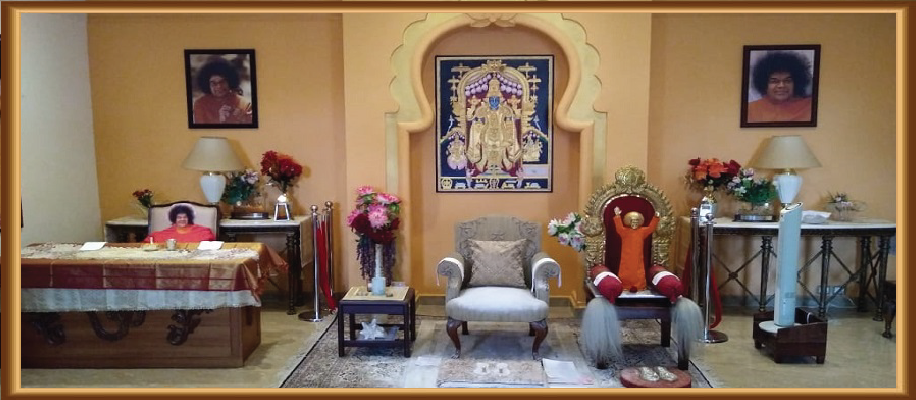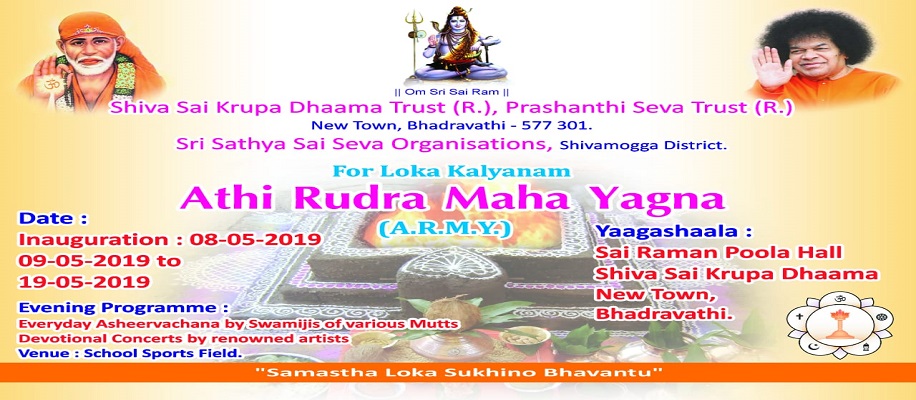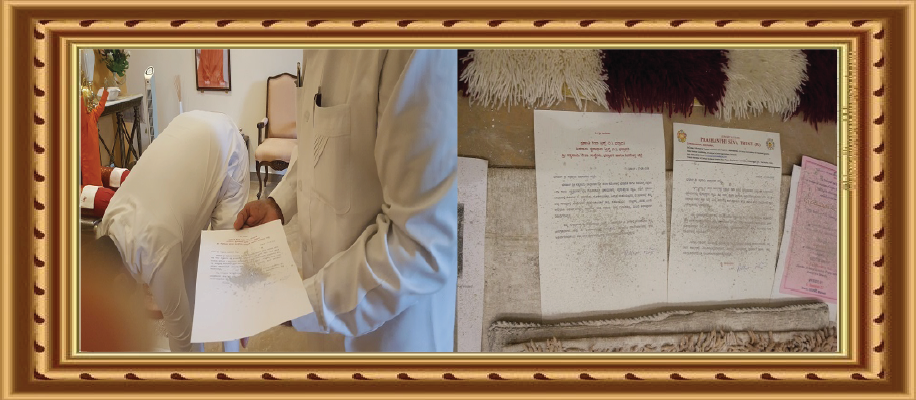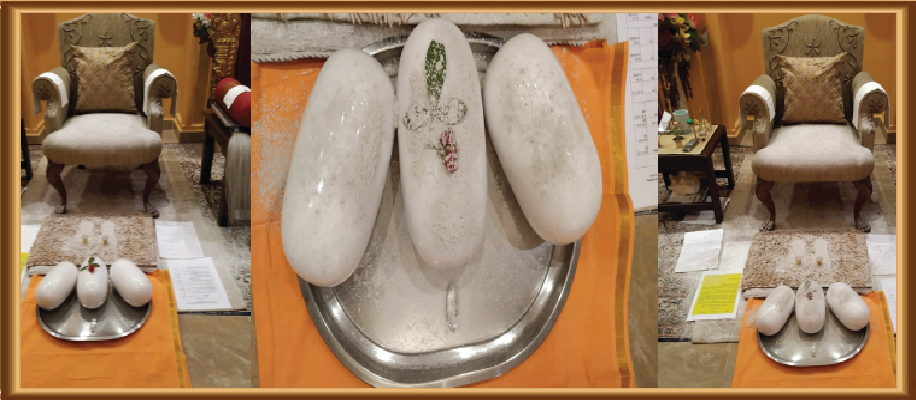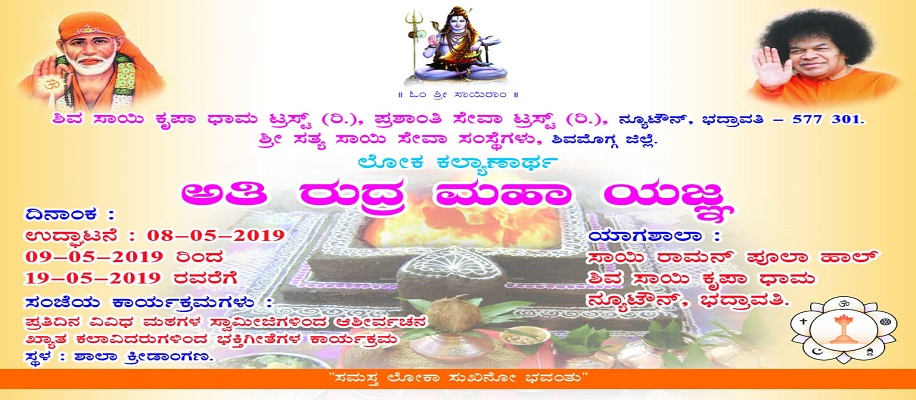 Shivalingam for Athi Rudra Maha Yagnam was placed in front of Swami Simhasana on 16th February 2019. Vibhuthi started eminating profusely on the Lingam.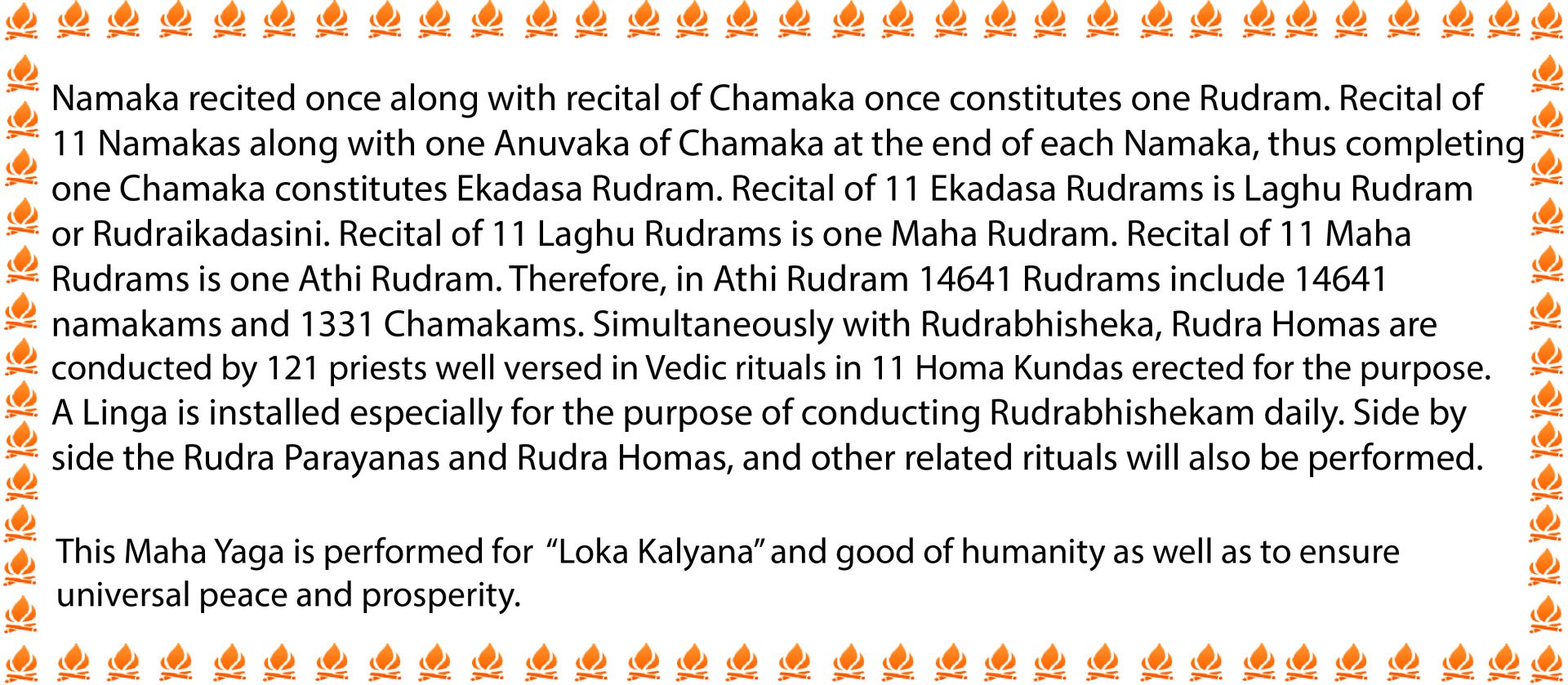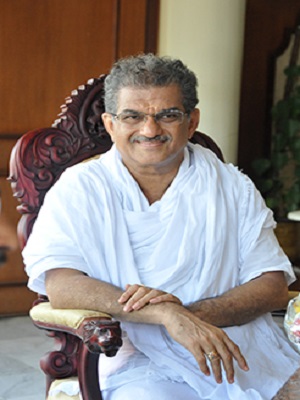 Sri Dr Veerendra Heggade, Dharmastala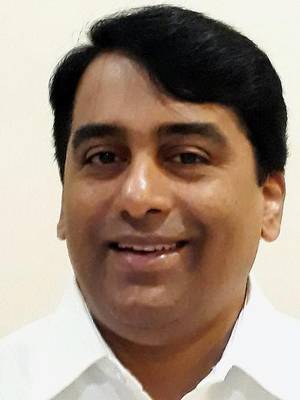 Sri Rathnakar, Central Trust Member, Prashanthi Nilayam, Puttaparthi, India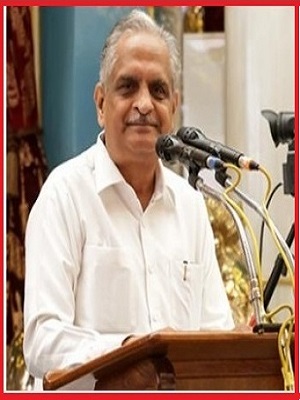 Sri Nimish Pandya, All India President, Sri Sathya Sai Seva Org., India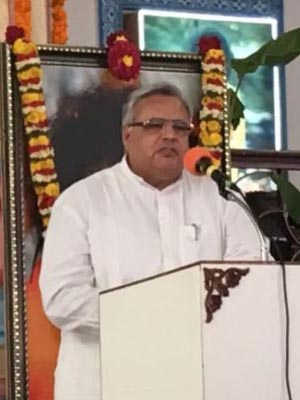 Sri Nagesh G Dhakappa, State President, Sri Sathya Sai Seva Org., Karnataka
Yaagashala
Sai Raman Poola Hall
Shiva Sai Krupa Dhaama
New Town, Bhadravathi.
Evening Programme
Everyday Asheervachana by Swamijis of various Mutts,
Devotional Concerts by renowned artists,
Venue : School Sports field