Sri Sathya Sai Publications Society Karnataka
Sri Sathya Sai literature plays an important role in spreading the message of Bhagavan Baba to lakhs and lakhs of devotees in all parts of the world. Sri Sathya Sai literature is now available in almost all common languages of the world.
An humble effort started in late sixties and early seventies in Karnataka to have Sri Sathya Sai literature in Kannada. During 1960's with the starting of Brindavanam at Kadugudi, Bengaluru spread of Swami's messages was started by Sri Sathya Sai Education and Publication Foundation. Subsequently, this task was taken over by Publication Division of Sri Sathya Sai Seva Organisations of Karnataka.
Prof. N. Kasturi, Dr. V.K.Gokak, Prof. G.P. Rajaratnam, Shri. H.M. Shivaram, Shri. Madiyala Narayan Bhat, Shri. V.N. Acharya, Shri. U. Gangadhar Bhat, Prof. R.G. Kulkarni played important role in this activity. Prof. Kasturi, who wrote Sathyam Shivam Sundaram, Sathya Sai speaks and Vahinis in English also translated them in Kannada. Shri. Madiyala Narayana Bhat published monthly magazine "Sevamruta" from Alike consisting of articles about Bhagvan Baba. He also published several Kannada books and this work was later continued by Shri. Gangadhar Bhat
and his colleagues from Alike and Muddenhalli.  Shri. V.N. Acharya published from Sirsi a magazine called "Sathya Sai Sudha" for several years.
Shri. H.M. Shivaram printed and published Kannada Sanathana Sarathi monthly by name "Prashanti" and later "Sanathana Sarathi" single handedly from Shivamogga which contained Kannada translations of Swami's discourses and articles relating to Bhagavan during a very difficult period.  He also brought out vahinis, discourses, interviews, collections of poems, and some translations of literature pertaining to Bhagavan.
"Sevamrutha" was the first magazine in Swami's literature in Kannada. Shri. Narayana Bhat published this from July 1961 to October 1987 from Alike. About the same time, Shri. Shivaram started publishing "Prashanthi" from November 1963 from Shivamogga with the help of Sri Sathya Sai Mandali of the district. On directions of Swami, he started publishing "Sanathana Sarathi" from November 1972 to October 1988. On the request of the Organisation Shri. Ganagadhara Bhat started publishing "Sanathana Sarathi" in Kannada from Alike till July 2015.
During the period of 1980 to 1988, there was a lull in the publication activities of the Organisation.  Sri Sathya Sai Publications Society started on Jan 22, 1993 with blessings of Swami. Swami appointed Shri. Y.N. Gangadhara Setty as President, Shri. N.G. Dhakappa as Vice President and Dr. R.S. Padmanabhan as the Secretary of the nascent Society.  The publication of Kannada "Sanathana Sarathi" was taken over by the Sri Sathya Sai Publications Society, Bengaluru from August 2015.
From 2000 onwards the Society has a Publication Advisory Panel and an Editorial Board. The role of the Advisory Panel is to advise on the suitability of publishing literature pertaining to Swami in Kannada and print the same.
The Society so far has brought about 108 books in Kannada and English; and 18 audio CD's and Casettes. All those who wish to place orders for books and CDs released by the Sri Sathya Sai Publications Society Karnataka are kindly requested to correspond with this email id: ssspskrtk@gmail.com
Loving Sairam, You can now subscribe to the Kannada issue of the Sanathana Sarathi magazine by doing an NEFT bank transfer and filling a simple form on this website! The annual subscription fee for this magazine is just Rs 100/- [button...
Sri Sathya Sai Publications Society
Sri Sathya Sai Publications Society

Address: "Sai Gitanjali", Sri Sathya Sai Seva Kshetra,
#36, 21st Main, 8th Cross, JP Nagar,
2nd Phase, Bangalore – 560078
Phone: +91 7406997858
+91 9448119693
Landline: (080) 26585550 (O)
Email: ssspskrtk@gmail.com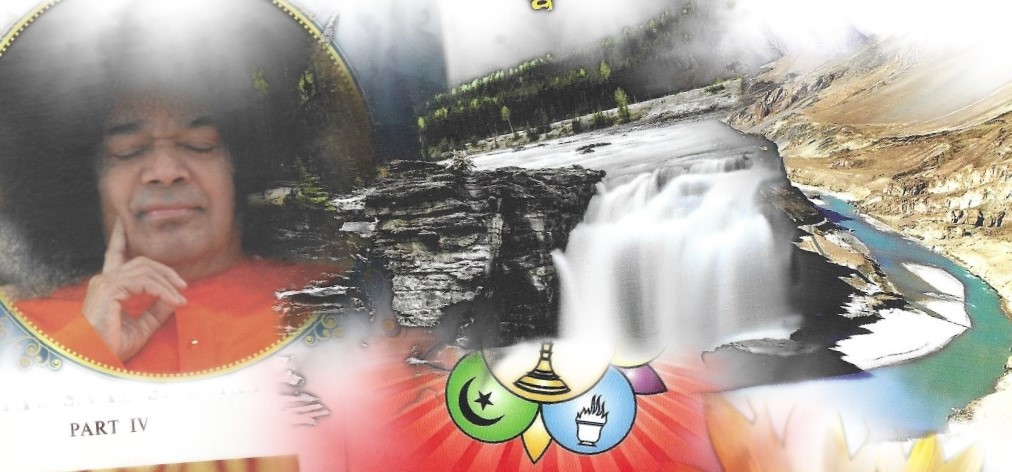 Now purchase any of our books online using any of the popular UPI based payment apps! Click here to view our online store.