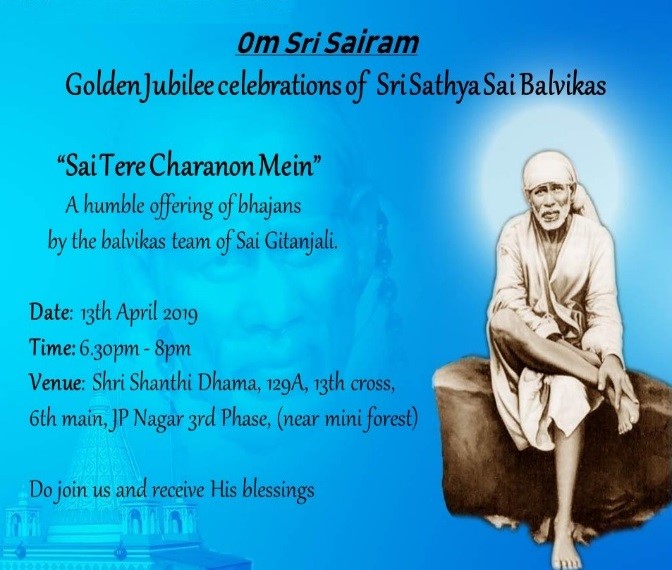 "Sai Tere Charanon Mein", A humble offering of Bhajans by the Balvikas team of Sai Gitanjali, J.P.Nagar.
With the Divine Blessing of our beloved Swami, 36 children, 15 alumni, 18 gurus and around 26 parents/Grandparents from Sai Gitanjali rendered bhajans at Shri Shanthi Dhama (Shirdi Sai Baba Temple), J.P.Nagar 3rd Phase, on 13th April 2019, as a part of the Golden Jubilee celebrations of Balvikas.
More than 120 devotees attended the same. The team rendered bhajans for 1 ½ hours. This was followed by Pallakki utsav where the parents of the Balvikas children got a wonderful opportunity to carry Swamy's Pallakki. The program concluded with Mangala aarthi and prasadam distribution.
The Shirdi Baba Temple authorities were very happy with the children's bhajan and invited the team to come and sing Bhajans during Navrathri celebrations.